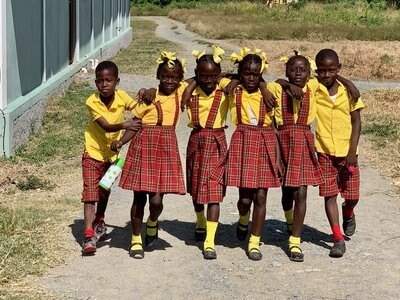 Student Sponsorship
You can support a child in Haiti who is likely the first in their entire family to go to school. You can provide them with the chance to become happy, successful members of their communities who will have the tools to positively impact future generations in Haiti.
The KAV primary, secondary, and trade school are the only schools in Dekle. You know that education is life. Your sponsorship makes it possible for children in Haiti to thrive.
Partner with these kids and sponsor a student today!.
For about $1 per day, your student sponsorship provides:
Competitive education including STEM, farming and foreign language
Your $37 a month can change a student's life!
Papiyon – Special Education
As a part of your student sponsorship, you will receive:
Welcome to Student Sponsorship Kit
Your Student's Progress Reports